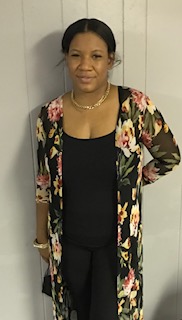 Hello, welcome to Sparklez Beauti Bar we are a premier hair salon and boutique, we were established in 2014. We are more than a salon we pride ourselves on professionals, great customer service and a clean relaxing atmosphere. We are a one stop shop, but our priority in the beauty industry is healthy hair. We are a full serviced beauty salon specializing in weightless wraps, weave extensions, and hair coloring. We use the best professional products on our clients. We stay up to date on new current trends by attending classes and hair shows. Our favorite hair show is Bronner Brothers in Atlanta. Inside our salon we also sell exclusive jewelry, handbags, and bundles. Sparklez Beauti Collection has the best virgin hair with many types and textures our most popular is Brazilian body wave.

With so many clients focusing on healty hair I decided to create and lauch my haircare restoration stytem. We created Sparklez Dynamic Haircare Colection using natural oils and creams folmulated to strenghten and enhance the hair from within. We have tested our products on diffeerent hair tyes and lengths to ensure we have the best products in the industry. These products can be used professionally or selfcare. For more information on our products please email sparklezbeautibar@gmail.com.
Our owner Sparklez was born in Pittsburgh, PA where she started her hair styling journey taking the cosmetology vocational program at Penn Hills High School. She moved to Atlanta and attended Beauty College of America for further cosmetology education. While in Atlanta she received her bachelor degrees in business management from Clayton State University. She also attended Empire Beauty School to obtain her Instructors license. While in Atlanta she worked at various salons building her skills as a master hair stylist . She moved back to Pittsburgh to open her own beauty salon Sparklez Beauti Bar.
Sparklez loves to give back while in Atlanta she volunteered for Custodians of Faith feeding the homeless. She is currently working on starting her own nonprofit Sparklez Beauti Society "empowering the youth" which will launch later this year. Thanks for coming to our page we home to see you soon. Remember "Be Bold..Be Beautiful..Be You and keep Sparkling".